Importance of Provider Productivity In Value Based Care
Implications: Financial risk transferred from payers to network provider entities
Critical Success Factors:
Carefully scrutinized group of providers within the ACO tier based on quality, cost, and efficiency of care
Proactive monitoring of provider productivity and strategies to drive accountability down to the provider level.
Coordinated and proactive disease management, case management and utilization management to improve clinical and financial outcomes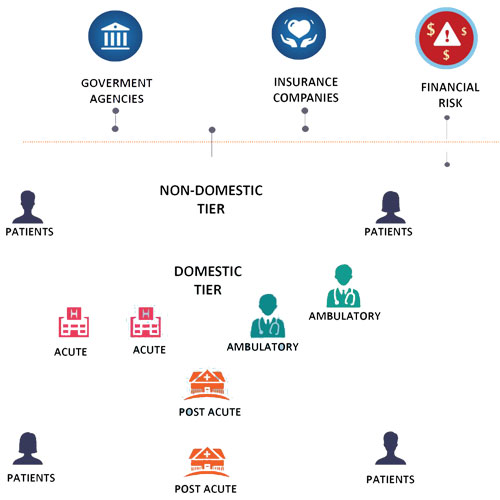 The Big Challenge – Accelerating Shift to Value
Clear goals and timeline are set shifting reimbursements from volume to value
Payments through alternative models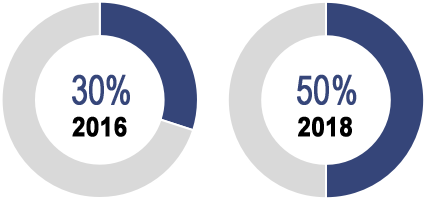 BUNDLED PAYMENTS
ACCOUNTABLE CARE ORGANIZATIONS
Fee-for-service linked to quality and value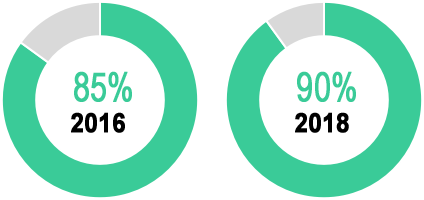 VALUE BASED PURCHASING
READMISSIONS REDUCTION HAC REDUCTION
Where can data science make a difference?
Insights to better manage population health
Insights to focus on measures that will drive maximum impact
Every healthcare encounter contains valuable data points that can be harnessed to improve outcomes and reduce cost. What if all these data points could be harnessed to answer the following questions?
Our health analytics solution helps healthcare systems gain insights into such questions and provides actionable recommendations to better manage population health.
Specific opportunities for smart analytics in population health
Who are the top out of network providers/facilities?
What members are driving up utilization at these providers/facilities?
For what medical conditions?
Identify network optimization opportunities by analyzing risk adjusted quality, cost, and efficiency drivers of top non-domestic providers
What is the cost and utilization of healthcare within my population?
How much do high cost encounters contribute to the cost of care and where?
What are my top cost and utilization drivers?
Describe the current patient population
Characterize the high cost members
What is the likely impact of steering my patient population to the best providers?
Assess cost and quality of domestic and non-domestic providers using visually intuitive dashboards
Interactively model the impact of cost shifting strategies using hard facts
Assess the benefit of shifting from non-domestic to domestic institutions.
How is my hospital performing in incentive programming?
What domains and measures have the greatest impact on return?
Analyze the incentive program in terms of how performance breaks down at the domain level…
How can I optimize HAC reduction?
Understand how each measure performed within a domain, and how much they would need to improve to see your estimated penalty drop to zero.
wRVUs – Comparing Providers